DR. JANE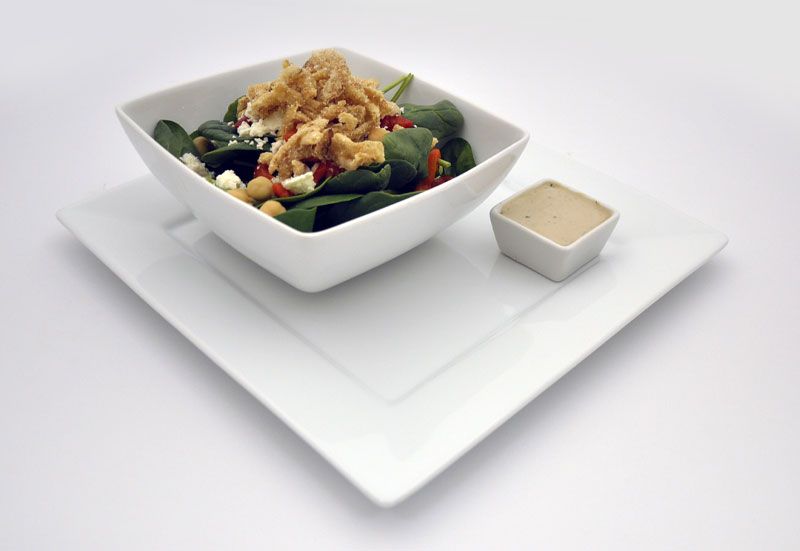 DR. JANE
Spinach, Garbanzo, Roasted Red Pepper, Feta, Crispy fried onions, Balsamic dressing; Served with Italian bread.
Full Salad $8.25
Half Salad $4.50
*Box Lunch $10.99
Named after Dr. Jane Fernandes
Dr. Jane Fernandes leads Guilford College while being the first person to be born deaf and serve as the President of an institution of higher education, predominantly for students who can hear. Dr. Jane was featured on the  Emmy Award-winning series "Our State" in 2016.  "Meet Jane Fernandes, president of Guilford College, who never let her deafness limit her and has now found a home at a Quaker school that values contemplation and silence," the program said of the story.