Reach out to us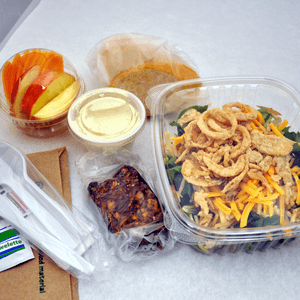 Need more information about your order?
Do you want to learn more about enrolling in the EmployAbilities program?
Would you like to discuss your Catering order before you place it?
Please submit any questions, suggestions, or general feedback in the space below.
We will respond as soon as possible.
(If you placed an order in error, or need to cancel your order, please CALL US ASAP at 816-595-3344!
---